Inspiring a legacy of influential community leaders.
To develop, promote, and inspire community-based leadership skills and encourage a deeper understanding and appreciation of Cumberland County.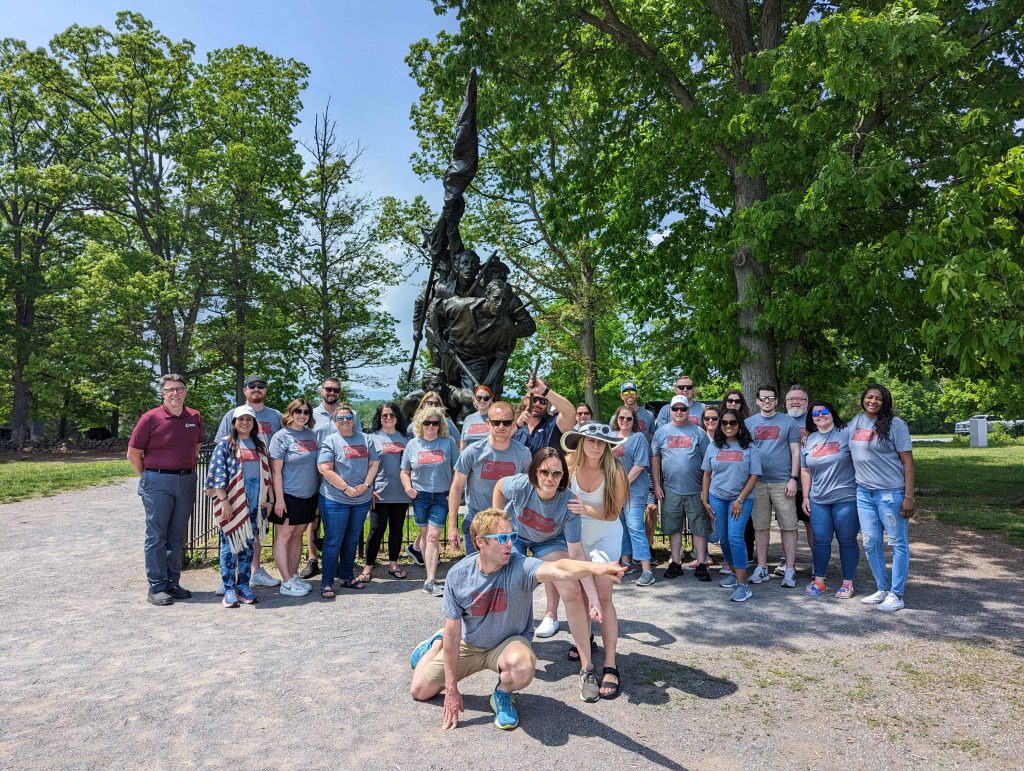 Leadership Cumberland began as Leadership Carlisle in the fall of 1989 after a year of research and planning by the Carlisle Area Chamber of Commerce. The name change in 2004 and physical move of the office to the west shore in 2009 reflects a commitment to a more inclusive county-wide program, yet the mission has not wavered–to develop a program that would serve the county by developing individuals to become effective leaders in the workplace and community.
Since that time over 550 individuals have graduated from Leadership Cumberland's Fellow program. Our Fellows, as participants are called, represent a diverse group of emerging leaders from banking, the law, healthcare, government, production, education, and nonprofits. While differing in age, background, and profession they share one common trait—the motivation and desire to take on greater responsibilities in the community and at work. We support that desire by providing them with the skill sets, information, and networking needed to make that happen.
The Junior Leadership Cumberland (JLC) Program was added in the Spring of 2020. The program is designed to familiarize high school students in their Junior year with the various elements that form a strong and dynamic community and to help students develop leadership skills. The curriculum acquaints participants with community needs, opportunities, challenges, and resources. It gives them the opportunity to develop leadership, communication, and team-building skills. It also provides them with the opportunity to interact with students from other schools, community leaders, and decision-makers.
As of the Summer of 2022, Leadership Cumberland is now facilitated in partnership with the Carlisle Area and the West Shore Chambers of Commerce.
For more information, visit www.leadershipcumberland.org
Leadership Cumberland Officers and Board of Directors
BOARD CHAIR
Barrie Ann George
Safe Harbour, Inc.
102 W High Street, Ste 200
Carlisle, PA
(717) 249 2200
bageorge@safeharbour.org
SECRETARY
Preeti Ghosh
Orrstown Bank
4075 Market Street
Camp Hill, PA 17011
888 677-7869
pghosh@orrstown.com
TREASURER
Brooke Murphy
SEK CPAs & Advisors
19 Brookwood Avenue, St 101
Carlisle, PA 17015
717 243 9104
bmurphy@sek.com
IMMEDIATE PAST CHAIR
John Friend
Harrisburg University of Science & Technology
326 Market Street
Harrisburg, PA 17101
717 901-5119
jfriend@harrisburgu.edu
John Anthony
Fairway Independent Mortgage
3560 Gettysburg Road
Camp Hill, PA 17011
717 730-4476
Scott Coburn
Pennsylvania State Association of Township Supervisors
4855 Woodland Drive
Enola, PA 17025
(717) 763-0930
Robb Keith
Members 1st Federal Credit Union
5000 Marketplace Way
Enola, PA
(717) 697-1161
KeithR@members1st.org
Kellan Lowe
Volvo Construction Equipment
304 Volvo Way
Shippensburg, PA
(717) 532-9181
 kellan.lowe@volvo.com
Patrick Lundquist
UPMC Carlisle
361 Alexander Spring Road
Carlisle, PA
(717) 249-1212
Safronia Perry
S. Perry Consulting & Coaching LLC
10 W Pomfret Street
Carlisle, PA
(717) 386-6152
safronia.perry@gmail.com
Devon Sprenkle
Penn State Health - West Shore Region
3025 Market Street
Camp Hill, PA
(717) 691-1212