Carlisle Area Human Resources Group
The Carlisle Area Human Resources Group is a group of human resource specialists and other professionals from the greater Carlisle area.  We convene to share common experiences, discover new ideas and technologies, develop professional skills, and network with friends, peers, and business associates.  Our principal purpose is to provide an ethical, central foundation of information in the area of personnel policies and practices, labor relations, wages/salaries, benefits, training, and other human resource matters.
Carlisle Area HR Group will meet in the Board Room of the Carlisle Chamber of Commerce's Office on 801 S Hanover Street, every second Wednesday of the month.  Carlisle Area HR Group will have meetings from September through June.  The meetings convene at 11:45 and adjourn no later than 1:00 pm. The cost for lunch is $20 for Chamber Members, $10 for Virtual Member, and $40 for Non-Members.  Parking is available in the Chamber's Visitor parking lot.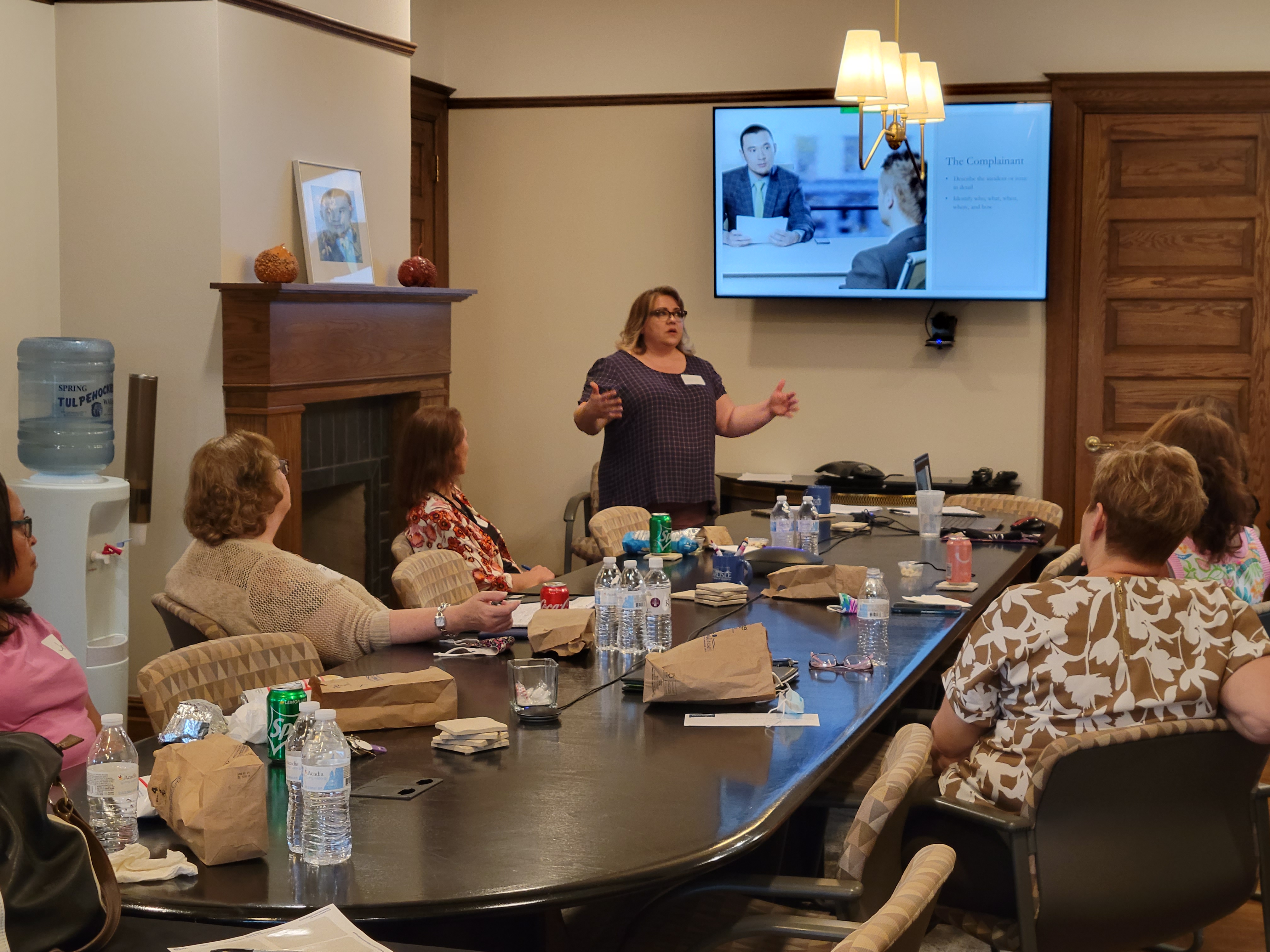 We invite you and your staff to join us.  If you know of others who may be interested in our organization, please feel free to pass this information along.
If you have any questions or would like further information, please feel free to contact
the Chamber at info@carlislechamber.org or (717) 243-4515.